On Thursday night we suffered an 8-3 defeat to Luxol, a team who have a big budget and aspirations of reclaiming the title they lost to Valletta last season. Indeed they have won 3 of the last 5 (once as Balzan) leagues and 4 of the last 6 cups – they are the Helvecia of Malta!
However, the feeling in the team isn't bad and while I woke up with a sour taste in my mouth, within a couple of hours that was replaced with a good feeling. Messages of togetherness from the players both privately and in the team WhatsApp group show me we are going in the right direction.
We needed a win. We were playing for our chances to play for the title at the end of the season. Now that's a very tall order with 9 points separating us from Luxol and 12 from Valletta. We'd need to win all our 7 remaining games and Luxol to get just 8 points from theirs.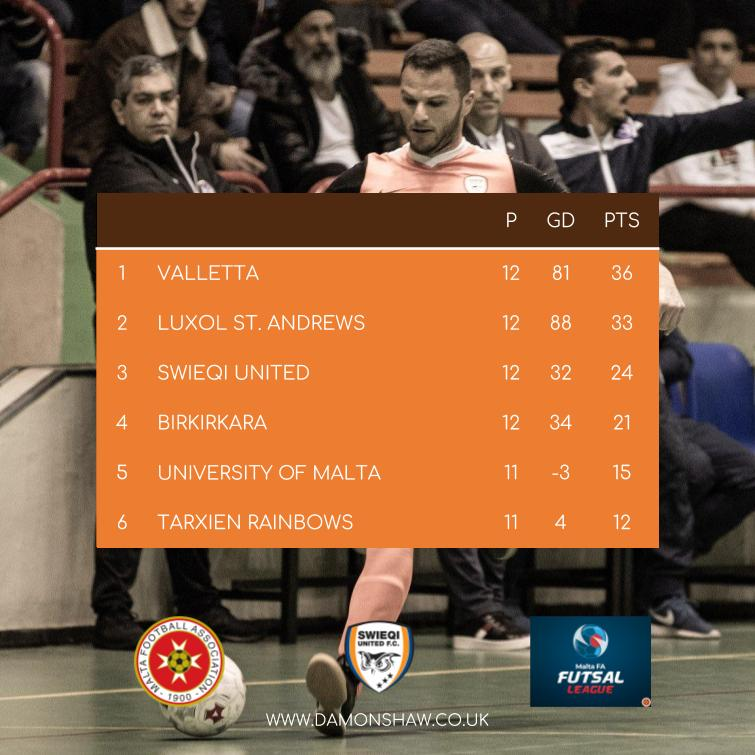 While we were aiming for that, it was realistically above us… this season. So once we get over the disappointment of the defeat, we can regroup and turn our attentions to the long term goal and of course the cup is an opportunity to right the wrongs of yesterday. We face Luxol on 25th February in the quarter final!
Competitive
After last night, I can say we are here to compete. We've shown that we can be in a game at this level and these are the types of matches we want to be involved in. Games that can go either way. The squad is buzzing for the next challenge v Valletta and I know we'll compete. We are still very much the underdog in terms of budget and level (for now) but if we play to our strengths we can get something. Much like when I was at Tranmere, I built a team that competed in every game we played – at home at least – taking points off Helvecia, pushing Reading to the end and beating London City.
Squad
The squad is new. Before Christmas we had 10 players and now we have 14. 2 have left, so that's 6 new faces. We've grown a lot in the last month, but we're still someway off where I want us to be but I am very happy with the group and I know they are all keen to keep on improving and eventually get into the top 2. The atmosphere in the team is top and it's an absolute pleasure to be their coach. Hard at times, but we'll grow together. Yesterday's game will only serve to strengthen us!
Sending off
I was sent to the stand towards the end of the match last night. I think the whole team let their emotions take over a bit too much. Something we need to control. We can't control the referees and the opposition, but it's infuriating when a referee buys a dive. It happens a lot. Referees need to be stronger. But I should know better!! I'll be watching our game with Valletta from the stands with Maxi, who was sent off after an altercation with their player, who should have been off earlier for a 2nd yellow. Things we can't change, but we will have to learn and improve!!
On a positive – one player told me it was good to see my angry side – it motivates them more!
Everyone is together and it ready to face the next challenge!
Damon