First of all, happy 2019 futsal family! I have been quiet on the blogging front and even the social media side of things, though I have enjoyed getting back into twitter recently and my resolutions this year are to share more things I think will be valuable to coaches so here's my attempt at getting back into the swing of things on all fronts.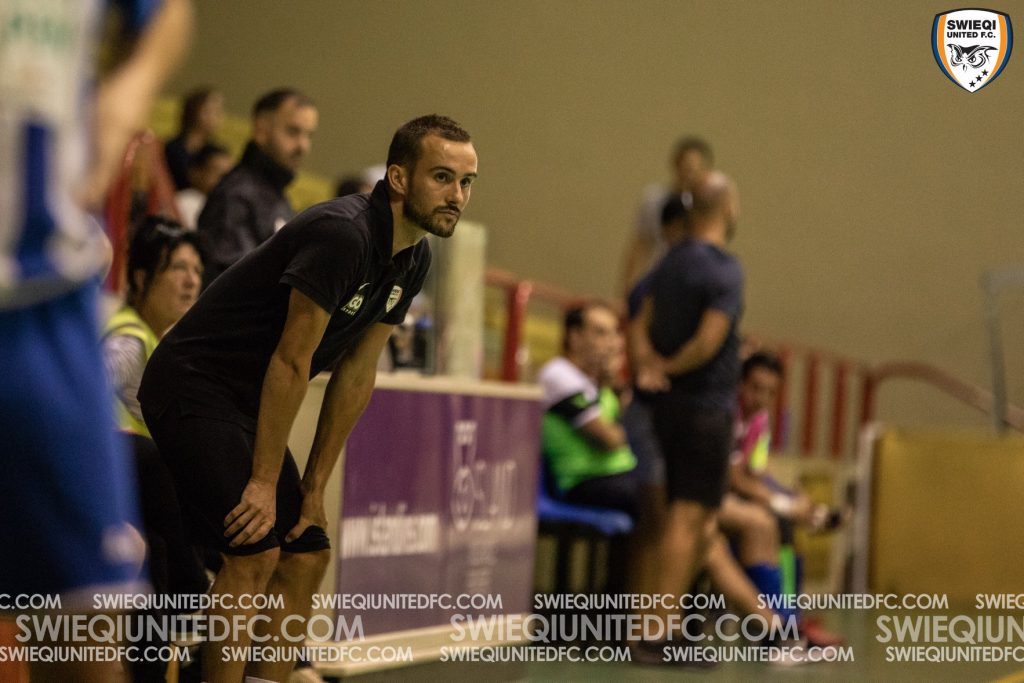 2018 was mixed for me. I wrote about my low point and blamed it on B12 – definitely had an affect, but still not 100%. Happy it's over and I look forward to "fixing" myself in 2019, physically and mentally, but also getting ahead with some other projects and of course, succeeding in my new role.
New role
It'll be officially announced later today that I have taken over as head coach at Swieqi United. I initially came here as technical director with the aim of building an academy and embedding a philosophy in the club and that hasn't changed. Except now I will coach the senior team on a day to day basis.
"I'm delighted to be asked to take on the role of head coach and I am looking forward to the challenge. We have a very good squad and we'll be looking to add to that to give us the best chance of winning the league. The boys have been great in the first week and I am sure we can compete for a place in the final. It'll be tough after we lost to Birkirkara, but with nine matches left, it is in our hands,"

Me, on my appointment.
My role before included being assistant caoch and I would call the changes on a match day as the previous coach, Bobo, was also a player, but ultimately the decisions weren't all mine.
I am looking forward to being the head coach, a role I've missed since leaving Tranmere and where I think I belong. This is my first "job" where I will have access to the players 4-5 times per week and I am dealing with professional and semi-pro players, internationals and players who have played at the top and have ambition to play at the top. A progression from Tranmere where we were amateur and trained twice a week.
New challenge
So tonight is my first match. I've had a week with the boys, 4 sessions and I think the atmosphere in the team has improved 10-fold. I'm enjoying imparting my methods on the squad and I look forward to managing the match and making the decisions to hopefully get a much-needed three points. I'm buzzing for it and I hope the player are too!!
With the departure of Bobo, we are down a player and with injuries we are just 10 at the moment, but I am confident in all of them to give 120% and make up for recent departures. We then have a 3 week break while Malta travel to Northern Ireland and the World Cup qualifiers where I can really make my mark, bring in a couple of players and set us up in the way I believe we should be playing.
Lastly, just to say thank you for reading this and I hope you can follow me on my journey. I'll be sharing as much as possible on the way (mostly here, twitter and email) and my inbox is always open to hear from new coaches, old friends and players looking for advice.
If you haven't already, you can join my mailing list to which I will be sending a session per week, normally one I've used with the senior team and the first one will be sent tomorrow (Friday) and every Friday thereafter as much as I can.
Keep working hard and following your passion!!