At the end of 2019, I wrote a series of tweets to summarise my decade. I started in futsal in 2003. I can't forget the experiences of the first 7 years, but it wasn't until around 2007-2008 that things started to get serious.
In 2010, I was managing Boro in the FA National Futsal League and Teesside University went on to win two national titles in 2010 and 2012. The team of the decade is naturally dominated by players from that era, with a few additions from my time at Tranmere and Swieqi United.
Below is the squad of 14, with three goalkeepers, Sergi Garcia (who never lost a domestic futsal match!), Eliot, who was hugely consistent for Boro and of course, Fermin Fernandez, who edges it for his superb season at Tranmere.
My team of the decade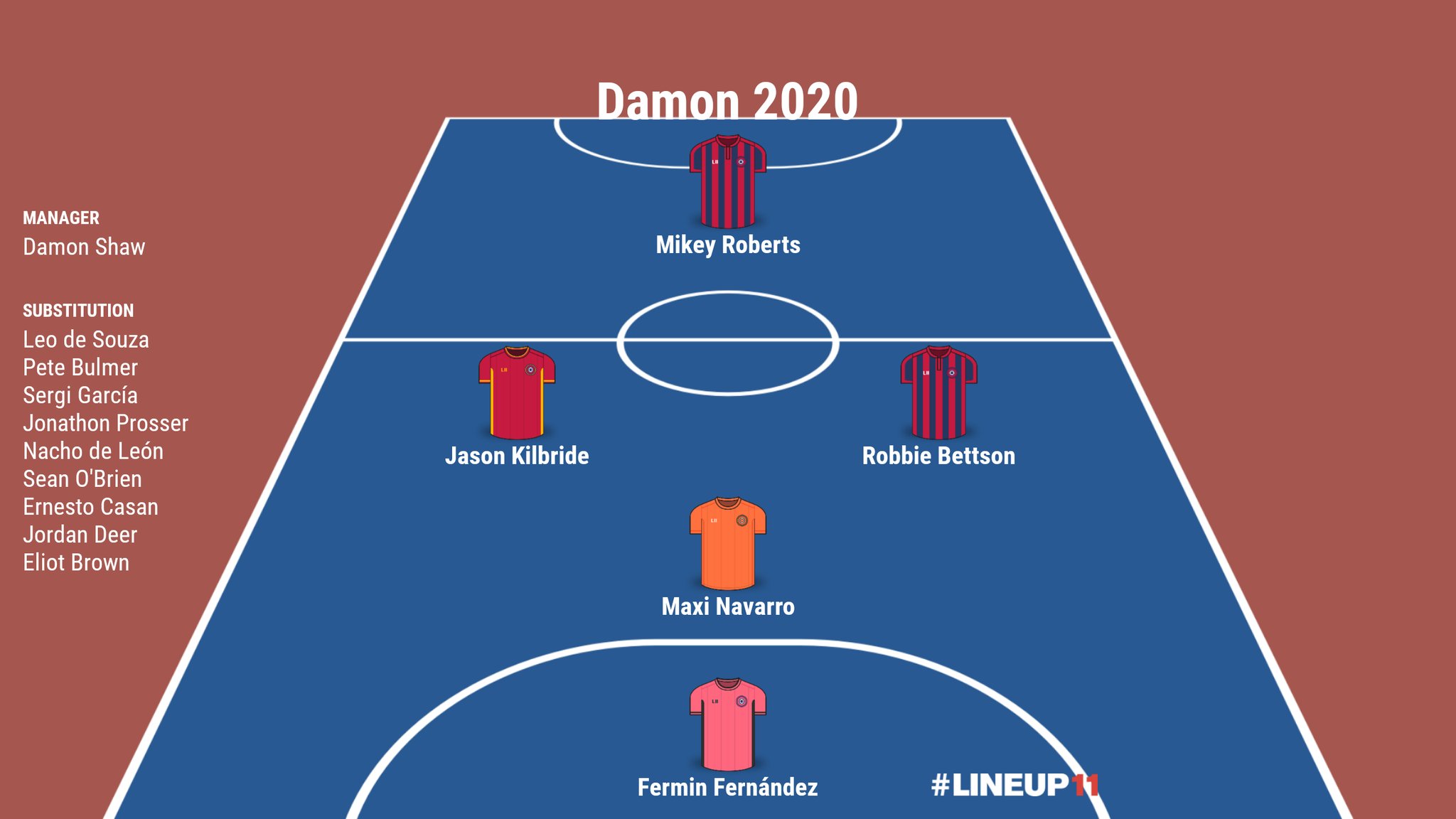 In 10 years, I oversaw 226 matches in 11 competitions, winning just over 50% of them. That's 9040 minutes of futsal and these stats don't include anything other that senior first team as head coach.  
So in terms of experience, I have another two full seasons in Spain, coaching in around another 50-60 matches. 
My managerial stats of the last #decade:

226 games
11 comps
4 clubs, 4 universities
3 countries 🏴󠁧󠁢󠁥󠁮󠁧󠁿🏴󠁧󠁢󠁳󠁣󠁴󠁿➡️🇪🇸➡️🏴󠁧󠁢󠁥󠁮󠁧󠁿➡️🇲🇹
+🇫🇷🇭🇷🇨🇭(tournaments)

League pos 4⃣3⃣2⃣2⃣7⃣3⃣ 11 3⃣4⃣
3/4 finals won 🏆🏆🏆🥈
2x EUSA, 2x #UCLFutsal

Matches:
✅114 (50.44%)
🤝21
❌91
⚽️1028
🥅921#futsal

— Damon Shaw - Futsal Coach (@Damon_Shaw) December 30, 2019
Looking forward to the next decade
I just wanted to record this team on my website, and I'm currently really hoping that we can kickstart the new decade in Malaysia soon!
I'm so excited to experience the league in Malaysia and see what the next few years brings for me. I feel good here and we have an excellent opportunity to create a club that can achieve great things.
Who knows where I'll be in 2030, but hopefully I can look back with the same fondness of the previous decade. And that means working hard now and not leaving anything to chance.