In May 2017, one of the most decorated futsal coaches in the World, Marc Carmona, came to England to deliver a masterclass alongside myself and Rui Fernandes. It was a fantastic weekend that a lot of the futsal community attended and I hope, took a lot from. It also inspired the FA to get Marc over for the FA Futsal Conference in 2018.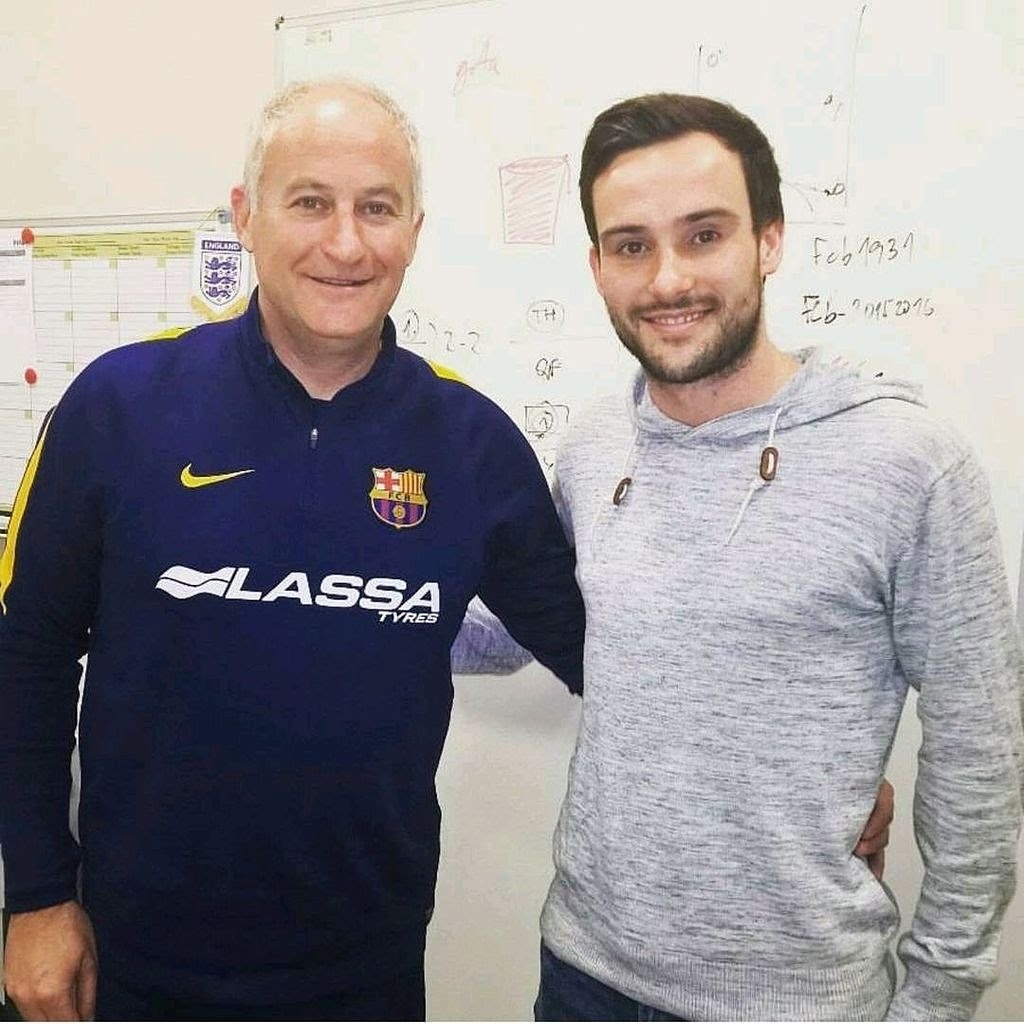 I'm forever grateful to Marc for his constant support with my career ever since I attended training with the club in 2008 (before they had won anything) and even after they'd won everything, Marc was very welcoming to help me further develop my coaching.
Marc covered attacking systems in general and then showed some exercises of movements in 2s and 3s, fundamental to any attack. I did a presentation on defending and demonstrated some sessions to work on defence.
Rui Fernandes covered goalkeeping and Marc finished with a methodology tailored to the English game – that is for teams with 2 or 3 sessions per week. Have a look below for all the sessions and presentations.
Resources
Since I moved my files away from my old laptop, I have recently been made aware they are no longer available in the link I provided after the event.
So, to have them permanently available again, here they are on my blog.
I'll also upload any videos (though sound wasn't recorded) to my YouTube channel in the near future. If there's anything else you think is missing, then please don't hesitate to drop me a message (damon@damonshaw.co.uk) and I'll locate it and put it up!
Thank you to Jon Reay for this review of the weekend and thank you to The Futsal Shop for the amazing graphics and TRFC for providing the venue. Finally to the coaches who attended!