By Andrew Lee. Interview originally written for Futsal Pro Magazine but never published.
Almost to the day 10 years since starting his journey, I met with Damon Shaw at the training venue of one Spain's top futsal clubs, Catgas Santa Coloma, formerly known as Marfil Santa Coloma [and now known as Industrias Santa Coloma] to chat about his futsal career and have a look around the club. Damon founded Middlesbrough Futsal Club two years after founding Teesside University Futsal Club and also got the first British University Futsal Championship (BUCS) off the ground.
Damon Shaw: It all started when I came across the FA Futsal Cup in 2005 and it sounded like an interesting tournament – a local league, with winners going through to the finals and a shot at the UEFA Cup! We were big fans of 5-a-side and played at Uni and with friends. Unfortunately that league didn't go ahead, but I'd stumbled on something that has shaped my life for the last 10 years!  I contacted the FA and found out they were looking for people to run local futsal leagues for the coming season so, having ran a 5-a-side tournament in my home town, I immediately made the switch to futsal, and set up Teesside University Futsal Club with Oli Riches (a name we'll come across later) and a local league when I went back to University in September 2005. And that got me hooked. 

Flying start
Middlesbrough Futsal Club began because as a University team, we had little chance of getting the local community interested, and that was always my ambition – to have a team the local community could be proud of, consisting of local, homegrown players and eventually playing in Europe. The players and volunteers of Teesside University, including the likes of England captain, Ben Mortlock, Curt Holmes and my business partner and friend, Nick Hamblin, had a meeting to form Middlesbrough Futsal Club.

Just as Teesside University had hit the ground running, with wins over University of York and then champions Doncaster Deaf College, Middlesbrough also did the same, winning the York University Open (beating the hosts and Birmingham Futsal Club on the way) and the first national league match against Grimsby.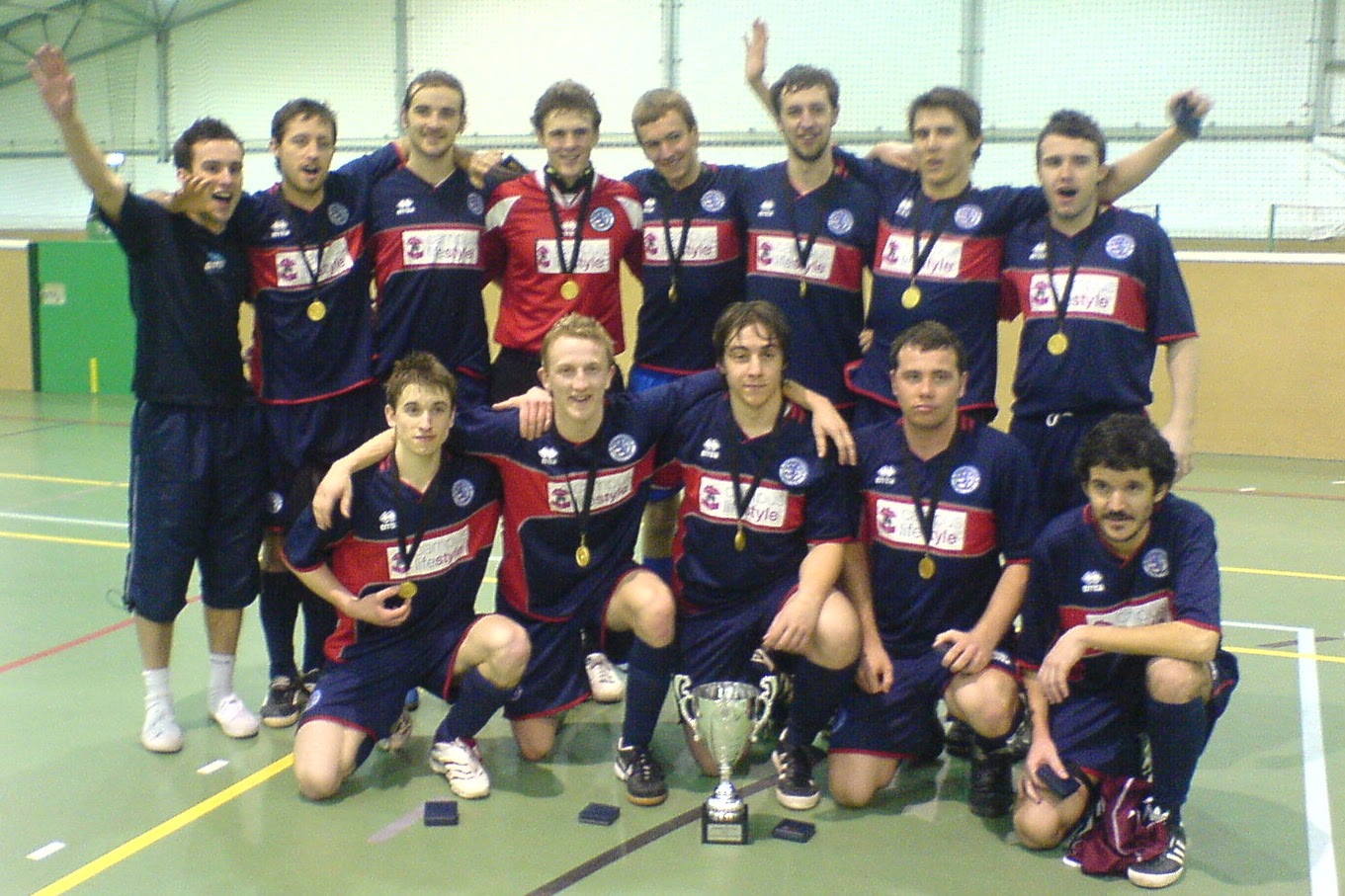 The day after we formed, we played in the York Open and won it. An amazing day with a very good team of players, including three future England internationals. It was still really a group of uni students and friends – how a lot of clubs start, but I was keen to up the level a bit and make the club more professional and well known. We entered the Futsal Premier League, a precursor to the FA National Futsal League and travelled abroad a few times representing the town.
That first Summer as Boro we did a tour of Portugal, getting smashed by FC Barcelona, Sporting Lisbon and other professional teams, but it was an experience of a lifetime and we learnt a lot and made some good contacts and friends. 

UEFA A Futsal Coach
Damon started out as player/coach/manager/chairman, but soon dropped the player tag. He's now playing in the Catalan 2nd division in Sant Cugat B (7th division overall), but his focus has always been coaching and has recently passed his UEFA A licence in futsal, the only British coach to hold the licence.*
*now my good friend Jeremy Vernaeve also has the qualification
After just four matches as a player/manager, I realised it was impossible to combine the roles so I donned my suit for a tournament in Czech Republic and have never looked back. Occasionally I've played and coached since then, but always with an assistant, and I'm not very good anyway!
I'm playing now, but in a low level and it's really helping me with my coaching. I'd never been coached in England and I saw that as an advantage – I came into futsal without any preconceptions – but I also feel that it's important to see the game from a players' point of view. Plus I love playing!

Moving to Spain
Moving to Spain was a bold move for Damon. He left behind a club he founded, a team that was on the up and had just had its best ever season (a point away from a place in the final 4). But being involved in futsal in one of the leading nations in the best league in the World can only be a good thing for the future of English futsal.

I had always wanted to have an experience living abroad. I had a bit of Wanderlust since I was young and futsal allowed me to travel to places I'd never even imagine going. (Futsal has taken Damon to Libya, Morocco, Czech Republic, Italy, Portugal, Belgium, France, Sweden, Slovenia, Poland amongst others!). And I'd been to Barcelona a few times having met their coaches in Lisbon so when the opportunity arose to coach here it was a no brainer – I had hit a ceiling in England, with very few coaches from which to learn from, I knew I had to be around futsal on a daily basis and around top coaches and teams and that just wasn't possible in England.
I didn't know how long I'd come for or that I'd do the UEFA B and A, but once I arrived I got settled and took it upon myself to get as much experience as possible – one day to bring it all back to England. I spent a month with Marfil Santa Coloma and enrolled on the UEFA B in my first season before signing for Hospitalet Bellsport and now Catgas Santa Coloma.

The Futsal Shop
Since being in Spain Damon has also launched The Futsal Shop, a shop dedicated to serving the futsal community and providing trainers, kit and balls from the top brands, including Spanish Kelme and Munich. It is almost about to launch a brand new website and Munichs have just arrived – probably the best futsal trainers available.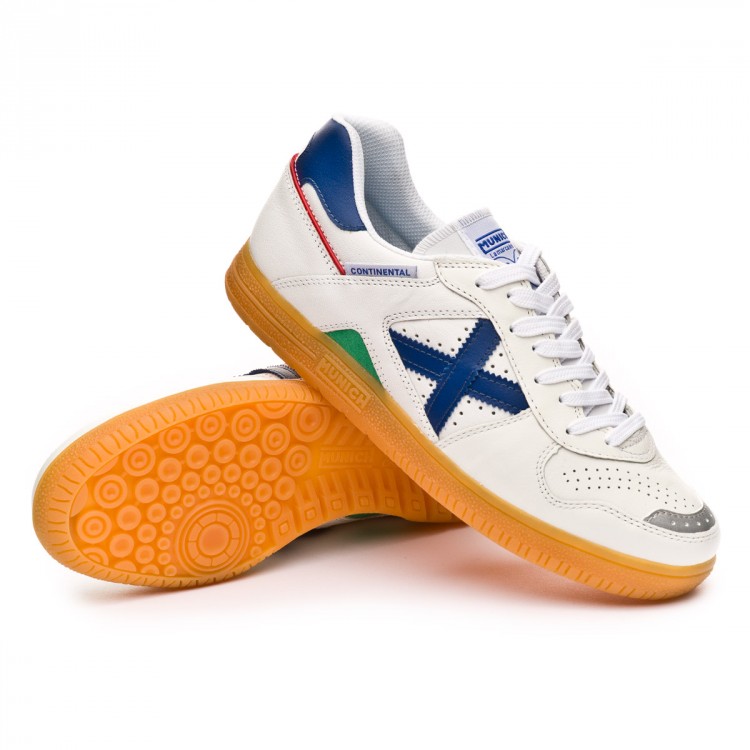 Well I had been interested in Munichs for a long time and had the idea to import them to England, but it wasn't until recently that I have decided to do it. I think with the growth of futsal and the demand for trainers, now is the perfect time to be in the market. More and more clubs are starting and in need of kit and what I want to ensure is that money generated by the futsal community is used for futsal. People are spending money on trainers, kit and equipment, but I don't see these companies putting money back into clubs or players or coaches.
Being 100% futsal will be difficult, but it's not about making loads of money, we're experts in the area and we want to help futsal grow. I am a co-owner with Nick Hamblin and Oli Riches – two people who have been with me in my futsal journey so far and two people with very useful skillsets.

Future of English futsal?
With big changes at The FA in recent months, the future of futsal in England is uncertain. Simon Walker is leaving his position and he was the principle member of staff who was dedicated to the sport. Without Simon, things seem to be in the balance. What's your opinion on the state of the game in England?

This could be a whole separate article… To be honest, I think it's hit a roadblock. Futsal is a minority sport and we have to acknowledge that. The culture of England isn't really open to a new form of 5-a-side football, despite the fact that our weather would welcome an indoor version of football! I am unsure what will happen in the near future, but with the futsal staff leaving The FA the signs don't look good. If The FA aren't interested, it doesn't mean we won't be able to play futsal in England, but it would mean another organisation getting involved.

I think the way it is in Spain is impossible to replicate. Futsal here is a different game to football as much as basketball is different. Obviously it is similar, it's played with the feet and a ball, but apart from that, they are so different tactically, technically and physically. The problem in England is that everybody plays football so where can we fit in futsal? I don't know, I've tried many things. Until it gets "big", kids (parents) won't dedicate to futsal and it won't get "big" until The FA really get behind it, which they won't until kids are playing it… a vicious circle. So I don't really know what the next step should be. I think we just have to be content as a minority sport, run our clubs, develop as best we can and play in the national league until one day today's kids are in positions of power in businesses that can make a difference!
So with that I am really happy in Spain. In Barcelona I am in the best place in the World. The sheer number of clubs, UEFA coaches and matches I can see makes it probably the densest place on Earth! Santa Coloma itself has a lot of top clubs. I am here seeing futsal in the ideal way, learning how it's ran, how it's coached, the structures of coaching, leagues and clubs and just being involved in futsal every day. I am in a top club working with top coaches, so I couldn't be in a better place. The only better place some may say would be in FC Barcelona or an El Pozo or Inter, but Catgas has all the potential to be a top club too. 
Where next for Damon?
To go back to England I'd have to have a very interesting offer. A project where I could develop something in a serious way. I recently had a chat with a big club about their futsal programme, but their interests weren't really in futsal or a long term project so it didn't go any further. A shame as it had potential to be something incredibly important for futsal. I'm sure other things will come up in England though and if the time and project is right it could interest me!